A Little About Me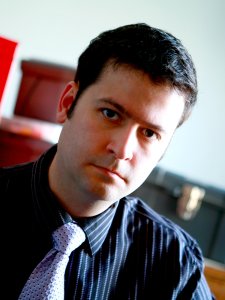 I think I'm justified in describing myself as an intelligent, creative, and introspective person.
My Stats
I am 44 years old. I am divorced and have no children. I live in a house in Arnold, a suburb on the southern side of the St. Louis metropolitan area. I have deep brown eyes and a slim build. I don't smoke and I don't drink (though I enjoy being around other people who do).
What am I Like?
I am very laid back and easy to get along with. Everyone who gets to know me likes me. I am extremely direct and open about myself. I care about people. I'm a good listener. I am a people-watcher, an observer, and have an instinctive understanding of people, and occasionally have some good advice to give.
What do I do for a Living?
I am a Unix Systems Engineer for Thomson Reuters, which is a company that provides market data for the financial industry. I install, upgrade, troubleshoot and repair the Solaris operating system and the hosted applications running on a large number of Sun servers. These systems provide stock data and financial news to portfolio managers.
Take a look at my resume.
What do I do when I'm not doing that?
My most consuming pursuit at the moment is photography. Lately I have been doing a lot of glamour photography, but overall my primary focus has been artistic "still life" photography, and I am working toward having my work represented and sold in galleries.
Take a look at my online portfolio.
I am also very involved in shooting. I have a small collection of firearms, and I handload my own ammunition. I try to get out to the range fairly often.
I do some writing. Most of it has been small essays and journal entries, but depending on the phase of the moon, I occasionally aspire to write fiction.